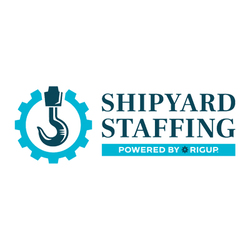 Electrical Helper
Sorry, this job has expired.
Atlantic Beach, FL
* Meet our Hiring Managers in person.
* Visit us on Thursday July 22nd at 10 am
* Click Apply now for the location address
Now Hiring Electrical Helpers
Our team has over 20 years of experience serving the shipyard and marine industry. We have offices in Norfolk, Newport News, San Diego, and Mayport, FL
We are experts in helping companies connect with the right talent and are committed to forging lasting relationships with some of the most well known companies in our industry.
Whether you are a job seeker looking for your next opportunity or a client in need of talent, our team can help.
Explore how Shipyard Staffing can make a difference for you.
Our team is committed to building lasting relationships with companies large and small. We're proud to be trusted by some of the best in the industry, including General Dynamics, BAE, Huntington Ingalls Industries, and many more.
At Shipyard Staffing, we are committed to adding and retaining Veterans to our workforce. We recognize that our Veterans bring valuable skills to organizations. Whether you are a Veteran transitioning to civilian life or you've been in the workforce for years, we want to hear from you! With comprehensive training and a supportive recruiting team, Shipyard Staffing is dedicated to your success.
Shipyard Staffing is proud to be a V3 (Virginia Values Veterans) Certified Company. This designation is given to companies who have demonstrated they Value Veterans and have made a public commitment to hire Veterans into their workforce
WE ARE AN EEO/AAEMPLOYER! (Minority/Female/Disabled/Veteran)
Electrician Helper and/or Electrician Apprentice

BANDING experience preferred

Must pass background and drug screenings
Must be U.S. Citizen
Must be 18 years of age or older
Assists the Marine Electrician in running electrical cables along the ship.

Sets up work station

Moves between different work areas helping where needed

Uses strength to pull cables
Must be able to work independently as well in a team environment.

Be able to work with Minimal Supervision
83451882