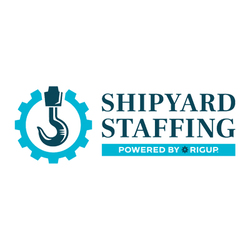 Insulator
Sorry, this job has expired.
Jacksonville, FL
* Meet our Hiring Managers in person.
* Visit us on Thursday July 22nd at 10 am
* Click Apply now for the location address
With over 20 years of experience serving the shipyard and marine industry, Shipyard Staffing is your solution for quickly sourcing high-quality, experienced teams to get the job done right, on time, and on budget. Our large network of qualified professionals helps you scale up or down quickly with a flexible workforce you can count on showing up, without the risk of increasing your overhead.
Our team is committed to building lasting relationships with companies large and small. We're proud to be trusted by some of the best in the industry, including General Dynamics, BAE, Huntington Ingalls Industries, and many more.
Shipyard Staffing is also committed to our Veterans. We recognize the valuable skills Veterans bring to organizations and are dedicated to their success. Whether you're transitioning to civilian life or you've been in the workforce for years, we're here to help you through comprehensive training programs and a supportive recruiting team.
With offices in Norfolk, Newport News, San Diego, and Mayport, FL, you can always be confident when our highly skilled professionals say, "consider it done!"
Must possess knowledge, skills and abilities sufficient to insulate surfaces of pipe, ducts, valves, fittings, flanges, boilers, tanks, turbines, evaporators, refrigerating units, bulkheads and similar structures in connection with ship alteration and repair.
Must pass background and drug screenings
Must be U.S. Citizen
Must be 18 years of age or older
Lay out work from written or verbal instructions, procedures, blueprints, sketches, or TGIs.

 *   Form sections of insulation to shape and size to fit systems and
components.

 *   Cut out irregular shapes for valves, fittings, flanges, and similar parts.

 *   Secure insulation in place with wire, metal straps, or cement.

 *   Cut and fit fiberglass cloth or other fabric, wraps it over insulation, and sews the seams and joints using special tie line, needle, and sailmakers palm.

  *   Fabricate molded sections of insulation for special applications using the appropriate tools.

 *   Measure for fabrication of portable pads used in conjunction with various components on board ship.

 *   Prepare removable pads or replaceable sections of insulation by making paper patterns as necessary, cutting insulating material and sewing parts together.


83451885