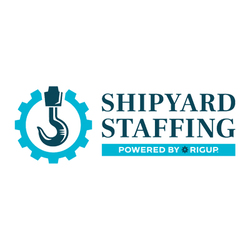 Sheetmetal Mechanic - 1st Class
Sorry, this job has expired.
Jacksonville, FL
* Meet our Hiring Managers in person.
* Visit us on Thursday July 22nd at 10 am
* Click Apply now for the location address
With over 20 years of experience serving the shipyard and marine industry, Shipyard Staffing is your solution for quickly sourcing high-quality, experienced teams to get the job done right, on time, and on budget. Our large network of qualified professionals helps you scale up or down quickly with a flexible workforce you can count on showing up, without the risk of increasing your overhead.
Our team is committed to building lasting relationships with companies large and small. We're proud to be trusted by some of the best in the industry, including General Dynamics, BAE, Huntington Ingalls Industries, and many more.
Shipyard Staffing is also committed to our Veterans. We recognize the valuable skills Veterans bring to organizations and are dedicated to their success. Whether you're transitioning to civilian life or you've been in the workforce for years, we're here to help you through comprehensive training programs and a supportive recruiting team.
With offices in Norfolk, Newport News, San Diego, and Mayport, FL, you can always be confident when our highly skilled professionals say, "consider it done!"
Journeyman Local & Non-LocalMust possess knowledge, skills, and abilities to lay out, fabricate, assemble, modify, repair, and install sheet metal products.
Must pass background and drug screenings
Must be U.S. Citizen
Must be 18 years of age or older
The following is a list of typical work that a Sheet Metal Mechanic might be asked to perform:

  *   Employ appropriate trade methods to lay out flat forms to be worked to form required three-dimensional shapes from written and verbal instructions.
  *   Assemble, modify, install and repair various sections into sheet metal products such as shipboard ventilation systems, housings, shields, metal partitions, metal furniture and doors, galley equipment, strainers, stowage bins and a variety of special custom made small parts peculiar to ship repair work.
  *   Utilize the full array of metal working machines and measures with various precision instruments as required.
  *   Coordinate and arrange for the work of several trades in connection with performing work from information received from technical work documents, blueprints, specifications, written and/or oral instructions.

83451884